The Pick Simply Music Blog is a passion project dedicated to helping musicians and artists! As a songwriter and a graduate of the Belmont University Songwriting and Music Business college, I'm sharing what I've learned and putting my thoughts and tips into one page.
Why would you read my blog posts? If you're an upcoming artist, but don't want to spend $$$ on classes only to turn up empty handed, this is a great place to start. A lot of musicians keep the insider knowledge to themselves, but I want to bring the music community together! The more we share what we know, the more successful the music industry will become.
Check out the music reviews, songwriter interviews, and industry tips on the Pick Simply webpage. DM me with any new music you have out so we can write about the song and the songwriter. Click the link below and don't forget to subscribe to my blog.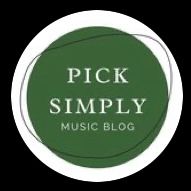 https://www.picksimply.com/